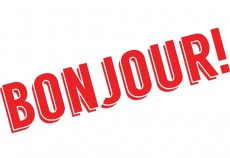 French language classes for children, through arts and crafts, music, stories and films – running throughout term time.
For 8 – 12 year olds on Saturdays between 2pm and 3pm.
£35 for seven weeks
Get in touch if you're interested in French sessions for 4-7 year olds, or even baby and toddler sessions.
Contact Stephanie on 07927 943489 or silvousplaitmerci@outook.com