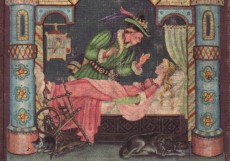 Celebrating some of our best loved traditional children's stories with displays, storytelling and family activities.
Admission (all ages) £3
Family ticket for up to four £10
PLEASE NOTE THERE WAS AN ERROR IN OUR 2019 EVENTS LEAFLET – which wrongly listed the starting date as  28 November.  
It should have said starting Thursday 5 December.
Our normal displays are closed during this period.