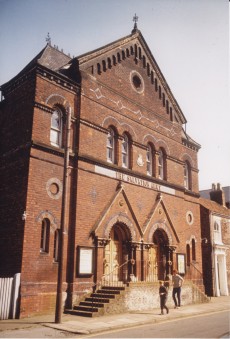 Exploration of the ways in which these places of worship influenced artists between the 17th & 20th Centuries. Aspects of the backgrounds of the artists & the production of the paintings will be discussed – artists included took the theme in several ways: as part of the landscape/townscape, architecturally, effects of light/shade, socio-historical aspects of the people involved. Fully illustrated with discussion.

Tutor: Rachel Holland-Hargreaves
Fee: £10
Venue: Joseph Wright Hall – a former Primitive Methodist Chapel.  The session will take place in the ground floor Community Hall – which is fully accessible.  There are wheelchair accessible toilets, and car parking n the Wilderspin National school Museum car park.
To enrol call: the WEA on 0300 3030 3464 or ring the Barton Branch on 01652 632739.
Course No. C3670977