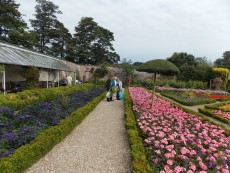 A WEA history course led by landscape historian Richard Clarke which aims to draw attention to the history of urban public spaces.
The five sessions will focus on how the present provision of public parks, recreation grounds, allotments and cemeteries has come about particular in the Humberside region.
Mondays from 5 November between 7pm and 9pm.
Fee £35
Course C3674458
To enrol please call 0300 303 3464 or visit wea.org.uk