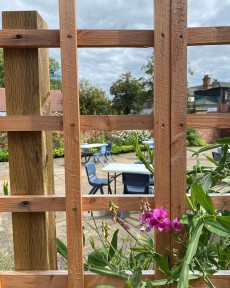 The Museum and Old School Canteen have both re-opened.
The Museum is open between 11am and 3pm on Saturdays & Sundays only initially, while we adjust to the virus precautions.  The Wilderspin Story is our main focus which includes the 1845 Infant Schoolroom and Playground with new features including a video of the Schoolroom in action, and a display about Wilderspin's work in Hull.
The Old School Canteen coffee shop is open between 10am and 4pm on Thursdays – Sundays, spreading through thee rooms to space out tables, and with outdoor seating in the Wilderspin Playground.  It's a great success with customers giving great feedback about the safety, comfort and menu.