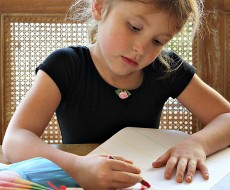 Every Thursday during the summer holidays children aged 5-13 can try out one of several crafts their parents or grandparents will recall – at school or in the home.
The first of four weekly craft sessions is on 28 July.  The following sessions are: 4, 11 and 18 August. Come back each week to try a different craft.
Each session runs from 1pm to 3pm and cost £4 per single session or £3.50 per multiple sessions.
Children under 8 must be accompanied by an adult – older participants may like "their" adult to join them – that's fine – in fact it helps our volunteers help the children.  So come along too!
The crafts vary each week – we'll be bale to tell you exactly what is on offer if you ring.
Tel (01652) 635172 to book.