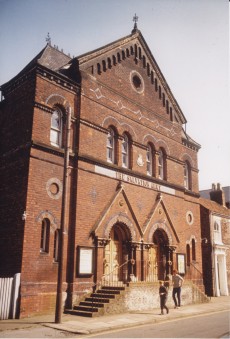 We are gathering memories of Sunday School as part of our plans to restore the former Primitive Methodist Chapel (1867) which was also the Salvation Army's Citadel between 1961 and 2016.
The original ground-floor Sunday School room is now a multi-purpose community space  and the remnants of the Chapel can be see on the first floor.
We'd like to hear about your memories of Sunday School – here or elsewhere to add to our story of education.
10am -4pm
Free
First floor access by stairs or stair lift only.