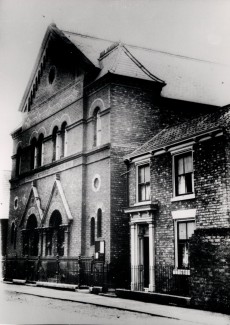 Opened in 1867, the Chapel was designed by Joseph Wright of Hull (1818–85), and is one of his most impressive buildings.  It is among the last surviving examples of his work and is one of the fine Victorian public buildings in the town centre.
Having saved public access to this this grade II listed building, the Trust is now poised to restore the historic fabric and integrate it as part of the Museum.
The original raked pews, ornate plasterwork and recessed organ arch remain, creating a natural theatre and a unique performance and lecture space.  Rooms on the ground floor are used for education and community hire.