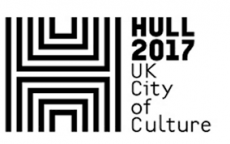 Samuel Wilderspin went out on a limb to educate young children in cities across Victorian Britain.  He was a pioneer of Infant Schools and set up over two thousand – including several in Hull – and was justly rewarded by Queen Victoria.
So, we have a special offer for Hull primary schools…during the closing period of Hull City of Culture 2017 – limited availability of a FREE bus or coach to bring one or more classes to the museum to experience the unique Wilderspin Schoolroom – and a special discount fee of £30 per class per session.
We are also offering a one-off discount fee to Hull schools for our outreach sessions.
And we're busy researching more about Wilderspin's activities in Hull to create an exhibition for display in the city.
All this is possible due to support by the Heritage Lottery Fund's "Sharing Heritage" programme.
More details about the schools programme can be found in the Schools Programme tab, or by telephone (01652) 635172.