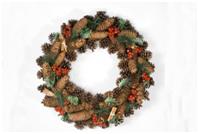 Wednesday 9th December, 5pm –7pm
Didn't have a chance to visit us at the Christmas festival?
Here's another chance to explore the origins of our Christmas traditions in this special family event.  Find out about the first crackers, cards and Christmas trees.  There are all sorts of Victorian crafts to make and a chance to visit the only Victorian Father Christmas in Barton!
Children: £2.00