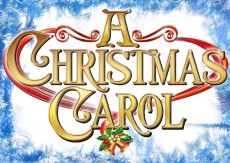 (Joseph Wright Hall)
Monday 5th, Tuesday 6th and Wednesday 7th December
Be whisked away with the best loved and most famous of Charles Dickens works. Who can ever forget those immortal words "Bah, Humbug!"? A new local Drama Group, Friends at Barton, will be presenting this classic tale of the mean old miser Scrooge. Throw in a few Ghosts and you have the perfect evening's entertainment in a venue that could not be more in keeping…..The Joseph Wright Hall, built in Victorian times. Paul Tate, originally from Barton has adapted the story for the stage and cannot wait to get you all in the Christmas SPIRIT! Every pun intended!
Shows start at 7.30pm. All tickets £5. Book on 01652 635172 or in person from the museum.
There are only a few seats left for each performance!   All remaining tickets are now ONLY on sale at the museum.