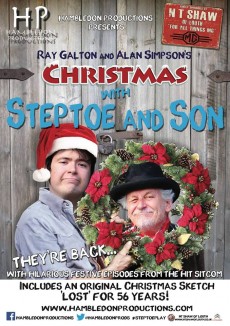 Following their hilarious appearance in the spring we were asked to get Hambledon Productions back – so here they are, bringing original Ray Galton and Alan Simpson "Steptoe" sketches including some material "lost" for over fifty years.
For one night only (16 Dec) as part of their current tour.
Give yourself a pre-Christmas treat!  We guarantee a night of good fun.
Go to EVENTS for more details or ring 01652 635172 to book.