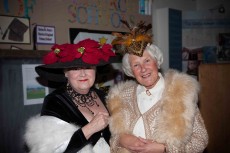 Our third variety show in the guise of Victorian music hall has a superb mix of music, comedy and spoken word to surpass previous successes!
There's still time to plan your costume for a chance of winning a spot prize – or come as you please and watch instead!
Tickets for the show – on Friday 13 September as part of Heritage Open Days 2019 – are now on sale and are only £10 – all seats.