The Trust is working to restore and reuse this Grade II listed building next door to the School Museum for our education and events programmes, and to adapt the surviving tiered pews on the first floor into an auditorium for community performances.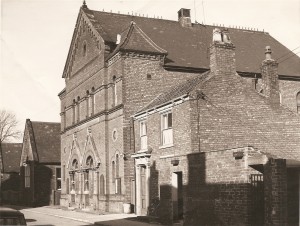 An EU (ERDF) Smart Energy grant supplemented our own funding to upgrade the heating system.  We've also been able to install a lift thanks to a grant of £40,000 from EnTrust.  To further bolster the Trust's efforts to attract additional external funding we have launched a local appeal for £50,000 which will be used to lever in a further £200,000.
Supporters can send a cheque (payable to the Queen Street School Preservation Trust) to the Treasurer, Graham Cannon at the Wilderspin School Museum, Queen Street, Barton, DN18 5QP,  or contact us for details of how to arrange a BACS payment.  Alternatively, you can set up a standing order for a monthly payment or a BACS payment. While it is hoped that these payments will continue for two years they can be cancelled at any time.