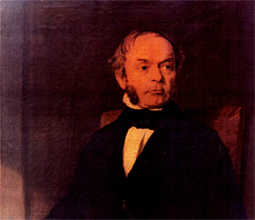 The Wilderspin National School was built in 1844 and was championed by the educational pioneer and teacher Samuel Wilderspin who designed, equiped and taught in the school.
The school closed in 1978 and fell into disrepair.  Restoration of the School was completed in 2009 and now stands as a celebration of the life and work of Samuel Wilderspin, for the benefit of the people of Barton upon Humber, North Lincolnshire and elsewhere.
The school is a family-friendly museum that welcomes visitors of all ages to experience a slice school life in a bygone age. Located in Barton-upon-Humber, the school museum offers, through role-play, hands-on exhibits and talks, an authentic and memorable experience of teaching in the 19th and 20th centuries.
VIEW OUR EXHIBITS PAGE