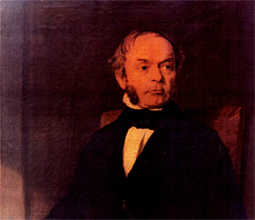 Samuel Wilderspin               (1791 -1866)
Please be aware that during the Dickensian Christmas between 29 November and 16 December our historic school rooms and museum displays will be suspended while the spaces are used to create our Christmas extravaganza!
Twenty five years ago efforts began by volunteers of the Queen Street School Preservation Trust to save and restore this former National & Infants School with its unique connections to Samuel Wilderspin, pioneer of infant education.  More volunteers have run the museum these past ten years.  Now, in 2018, these efforts have earned us a Queen's Award for Voluntary Service.  Our News page has more details.  If you would like to join our "award winning" team – go to our "Supporting Us" page.
Our 2018 fundraising Christmas raffle has launched with prizes including an overnight stay in the Lake District. Go to our "News" page for more details of how you can support our ongoing restoration work.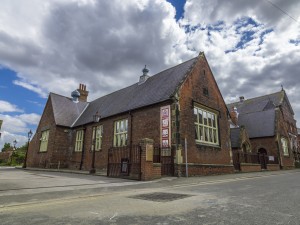 Begin your tour in the post-war classroom for a flavour of school life in the 1950s – 70s … the story starts at the time the building closed in 1978.  Here you'll recall many things from your own schooldays.
Pause in the National School classroom for a taste of Victorian childhood, then contemplate Samuel Wilderspin's ground-breaking methods in his Infants' Schoolroom and Playground of 1845.  This was a model school where teachers were trained, and where Wilderspin and his family taught.
We are a family-friendly museum, fully wheelchair-accessible and with a stylish coffee shop – The Old School Canteen. Visitors of all ages will experience school life from a bygone age – with lots for children to see and touch while grownups can reminisce and reflect on their own memories of school.
Located in the historic town of Barton-upon-Humber, close to the Humber Bridge, the museum makes a great place to start your exploration of the town and South Humber Bank.
VIEW OUR EXHIBITS PAGE