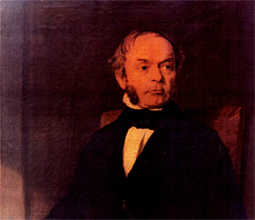 Samuel Wilderspin (1791 -1866)
Our Christmas Fair is on Saturday 30 November
as part of Barton's Christmas Festival between 12pm and 4pm, with late refreshments on sale until 7pm – the date was incorrectly shown as 23 November in our 2019 Events leaflet.
New volunteers are always welcome.
Pop in for an application form or for a chat to find out more, or telephone (01652) 635172 or email wilderspinschoolmuseum@gmail.com
Would you like to join our Education Team?
Please get in touch if you might be interested and we can give you more details.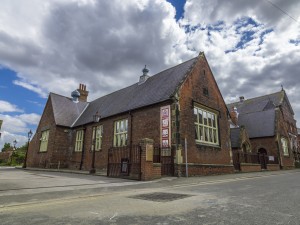 Twenty five years ago efforts began by volunteers of the Queen Street School Preservation Trust to save and restore this former National & Infants School with its unique connections to Samuel Wilderspin, pioneer of infant education.  More volunteers have run the museum these past ten years.  Now, in 2018, these efforts have earned us a Queen's Award for Voluntary Service.  Our News page has more details.  If you would like to join our "award winning" team – go to our "Supporting Us" page.
Begin your tour in the post-war classroom for a flavour of school life in the 1950s – 70s … the story starts at the time the building closed in 1978.  Here you'll recall many things from your own schooldays.
Pause in the National School classroom for a taste of Victorian childhood, then contemplate Samuel Wilderspin's ground-breaking methods in his Infants' Schoolroom and Playground of 1845.  This was a model school where teachers were trained, and where Wilderspin and his family taught.
We are a family-friendly museum, fully wheelchair-accessible and with a stylish coffee shop – The Old School Canteen. Visitors of all ages will experience school life from a bygone age – with lots for children to see and touch while grownups can reminisce and reflect on their own memories of school.
Located in the historic town of Barton-upon-Humber, close to the Humber Bridge, the museum makes a great place to start your exploration of the town and South Humber Bank.
VIEW OUR EXHIBITS PAGE